The Benefits of a Merchant Cash Advance
Frequently, expanding businesses require an extra injection of cash to finance their growth, or for extra working capital. Nonetheless, much of the time it is not possible to access the money for all these business requirements. Standard methods of funding involve a lot of paperwork before your application will even be considered. Processing your request can occupy even more time. In the end, there is a high probability that your funding request will be declined for dubious, technical reasons.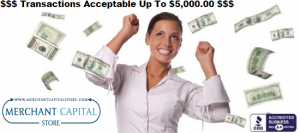 Happily, there is an excellent alternative available for obtaining business capital. Merchant cash advance is a straightforward concept that enables you to acquire funds ranging from $2500.00 to $250,000.00, depending on the profile of your business. If your company takes over $5000.00 in credit card payments from your customers every month, then you could reasonably expect to receive funds from 100% to 200% of your monthly credit card turnover in an unsecured loan for your company. Typically, a modest portion (of about 10% to 25%) of your credit card processing is used each day for repaying the merchant cash advance.

Merchant cash advance only require basic documents to process your application. You do not need to be concerned if your poor credit score is restricting you from receiving the funds you require to finance your business objectives. You could be approved for as much as $250,000.00 in as quick a time as 48 hours, and be able to access that money in under seventy two hours.
These unsecured business loans have helped several large and small companies obtain the funding they require to improve or expand their business. No personal collateral or application charges are necessary to be approved for a loan. In contrast to normal loan repayments, you do not need to make fixed payments which place additional burdens on you.