Equipment Leasing : Should You Purchase or Lease Your Company Equipment?
Every business uses equipment of some kind in their operations. From computers and copiers to expensive vehicles, equipment is essential to getting most jobs done.
The more important specialized equipment is to your business, the more important the issue of buying or choosing equipment leasing. There are many factors that go into deciding which is more important to your operations. Each of the following factors will have more importance based on the degree your company operations relies on specialized equipment.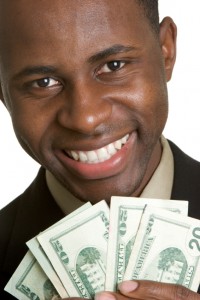 Credit and Cash
The first issue for any business is managing its available cash and credit. This is especially the case for expanding businesses. Purchasing equipment can consume cash and credit lines. Depending on the total amount to be invested in equipment leasing, this can be one of the most important issues to consider. In most cases, leases require less of a company's cash flow and credit resources than purchases.
Efficiency and Maintenance
When equipment is leased, it is usually for a specified number of months or years. At the end of the lease, the equipment is returned and, if desired, replaced with newer equipment. New equipment can mean improvements in efficiency and reliability. When equipment is purchased, it generally means it is used for a number of years before replacing it. This can result in increased costs in maintenance. Older equipment can result in substantial down time. Often, the equipment a company uses is impacted by changes in technology. In such cases, a lease can bring several advantages over purchased equipment.
Tax Issues
An advantage of purchased equipment is the depreciation that can be claimed. Depending on the specific case and tax laws in effect, the tax savings can be significant. On the other hand, only part of the monthly payment on equipment purchase financing can be deducted. In most case, lease payments are totally deductible.
Each business must explore the relative merits of purchase versus lease for their own situation. In most cases, the larger the expenditure on equipment, the more practical is the equipment leasing option.
Take A Tour Here For Further Support At Equipment Leasing