Equipment Finance for Specialty Equipment
The Role of Specialized Equipment
Many businesses exist today solely because the specialized equipment they use is so complex and expensive. This specialty equipment performs many vital functions. There are a wide range of applications, including tree trimmers, screen printing, construction lifts and industrial cranes. The list is almost endless. The companies that create businesses around this equipment bear the costs of acquisition, training on and maintenance of the equipment. Their customers need the use of the machines once or periodically. That occasional use does not justify the purchase or ownership of such equipment, which is why equipment finance is important.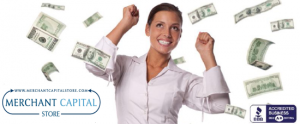 Equipment Finance for Small Businesses
The very advantage of the machinery that creates the business is also one of the disadvantages. Small businesses sometimes struggle with finding adequate equipment finance options to purchase enough equipment to grow their businesses. Oftentimes, banks are hesitant to lend on specialized machinery, unless a company is well-established with a long operating history. Some companies get started on the personal credit of the owners. Even if they are successful, they may face hurdles in finding sources to fund additional equipment. For some businesses, the SBA has loan guarantees that might make a difference.
The Equipment Lease as an Option
Many businesses find equipment leasing to be a viable option instead of equipment financing. Manufacturers of very expensive equipment will often fund a private leasing company to help sell their products. Other private leasing companies specialize in certain industries, such as industrial cranes and lifts. These companies buy and sell used and leased equipment and take a lot of risk out of offering leases to small companies. There are also certain tax advantages to equipment leasing. These tax advantages can attract investment from investors to fund leasing companies.
Many small companies are able to grow their business only because they have been able to establish a relationship with a leasing company. When the banks say no, a leasing company might be a good source for a yes.
Just take A Look For Further Support At Equipment Finance