Every business uses equipment of some kind in their operations. From computers and copiers to expensive vehicles, equipment is essential to getting most jobs done.
The more important specialized equipment is to your business, the more important the issue of buying or choosing equipment leasing. There are many factors that go into deciding which is more important to your operations. Each of the following factors will have more importance based on the degree your company operations relies on specialized equipment.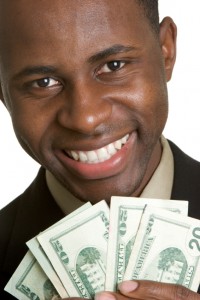 Credit and Cash
The first issue for any business is managing its available cash and credit. This is especially the case for expanding businesses. Purchasing equipment can consume cash and credit lines. Depending on the total amount to be invested in equipment leasing, this can be one of the most important issues to consider. In most cases, leases require less of a company's cash flow and credit resources than purchases.
Efficiency and Maintenance
When equipment is leased, it is usually for a specified number of months or years. At the end of the lease, the equipment is returned and, if desired, replaced with newer equipment. New equipment can mean improvements in efficiency and reliability. When equipment is purchased, it generally means it is used for a number of years before replacing it. This can result in increased costs in maintenance. Older equipment can result in substantial down time. Often, the equipment a company uses is impacted by changes in technology. In such cases, a lease can bring several advantages over purchased equipment.
Tax Issues
An advantage of purchased equipment is the depreciation that can be claimed. Depending on the specific case and tax laws in effect, the tax savings can be significant. On the other hand, only part of the monthly payment on equipment purchase financing can be deducted. In most case, lease payments are totally deductible.
Each business must explore the relative merits of purchase versus lease for their own situation. In most cases, the larger the expenditure on equipment, the more practical is the equipment leasing option.
Take A Tour Here For Further Support At Equipment Leasing
Every business must generate a profit to survive. Even profitable companies must, however, be concerned about cash as much as profits. It is a simply reality of business that cash is the fuel that keeps companies running. If you are managing a growing business, cash is even more of a concern. This is because growth in a business consumes cash.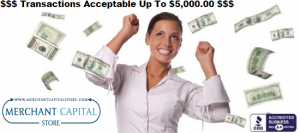 Protecting Your Cash

With the importance of cash to operations, an effective manager will use a number of methods to conserve cash. One of the most effective cash management strategies includes using equipment leasing. The purchase of equipment can require cash to be sunk into down payments and high monthly payments. If adequate credit is not available, the equipment can require outright purchase. This takes even more cash out of the company.
The Power of Equipment Leasing

An effective and cash conserving approach is to avoid capital expenditures on equipment. Use of equipment leasing can make that possible. When equipment is leased, it is often its own collateral and doesn't impact a company's credit line. In fact, prudent use of leasing can improve the credit score of a business. Additionally, leases are designed to avoid large upfront cash payments. Monthly payments on leases are usually lower than purchases, adding more cash savings.

When equipment leasing is utilized, the leasing company will often provide favorable terms for upgrading and replacing equipment on lease. This can make your business more efficient and avoid the maintenance of older company owned equipment.
The benefits of leasing can be supported by the fact that even large corporations are frequent users of leasing as a financing alternative. Many of the vehicles and much of the machinery you see used by the largest companies are leased from a third party.

If your company plans a large investment in equipment, leasing may well be a better alternative to consider.
For many companies, expensive equipment is at the heart of their business. Vehicles, machinery and specialty equipment can represent huge demands on a company's credit and cash flow.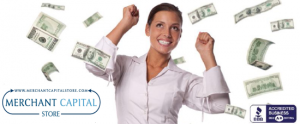 Challenges of Owning Equipment
The expense of equipment often means delays in replacement. These delays can cause less efficient operations. Increased maintenance costs and down time are often major issues. Even safety issues can be created with older equipment.
Advantages of Equipment Leasing
There are many advantages to both small and large companies with equipment leasing. These include:
• Conserves cash and credit. Leases require minimal down payments and usually lower monthly payments. Use of leases is generally separate from a company's bank lines and can actually improve credit ratings.
• New equipment. Leases are normally provided on new or nearly new equipment. This saves on maintenance costs and down time.
• Efficient equipment. Technology is changing everything. By having new equipment rather than older company owned equipment, a business can take advantage of the latest innovations and, where relevant, fuel savings.
• Tax savings. Depending on a number of factors, a company can expense the total cost of lease payments. This can mean substantial tax savings.
• Competitive position. Customers respond to companies that have the best equipment for the job. It can save money and time and can be the deciding factor in getting the job.
Equipment leasing is a major business serving the Fortune 500 companies as well as the smallest mom and pop. The leasing companies have excellent relationships with the manufacturers of the equipment in which they specialize. They closely monitor the credit, resale and used equipment markets. This means they are in a position to maximize the financial terms and equipment options they can offer on the equipment they lease. This time saving process can be of a significant value to the overworked businessman.
Equipment leasing is an excellent option for most businesses, large and small.
Just take A Look For Further Support At Equipment Leasing